A victim of a freak golfing accident: Rolex President hit by bag of golf clubs. The full impact was absorbed by the wearer's wrist (ouch!) but the bracelet was badly deformed.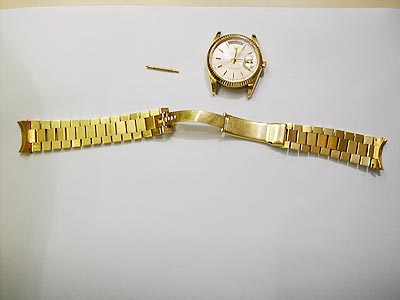 Out of shape - plastic deformation of clasp and bracelet
bent clasp spring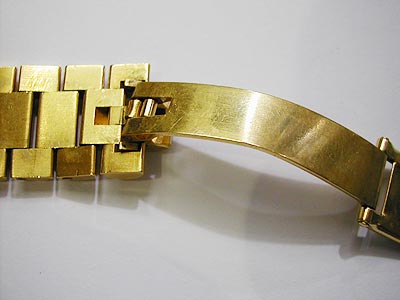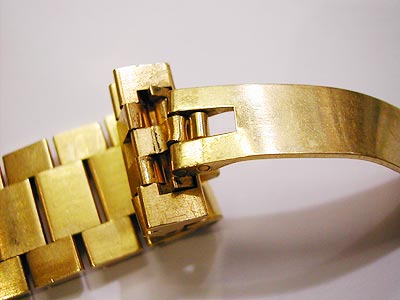 broken clasp pin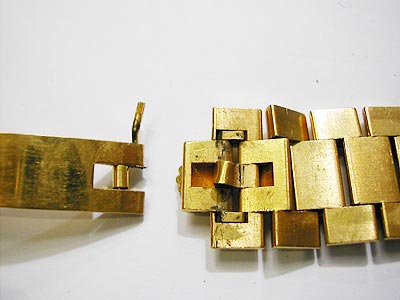 bracelet spring loaded bar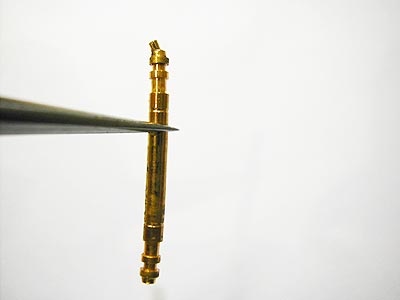 plastic (irreversible) deformation, top end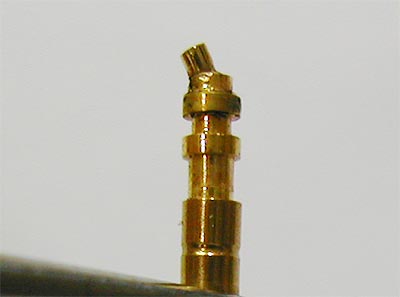 bottom end: shredded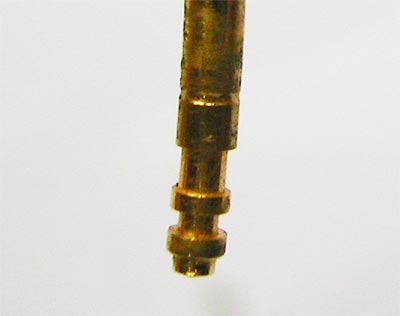 repair process: repair to clasp, manufacturing of new clasp end and new pin in 18K gold. Slicing, welding,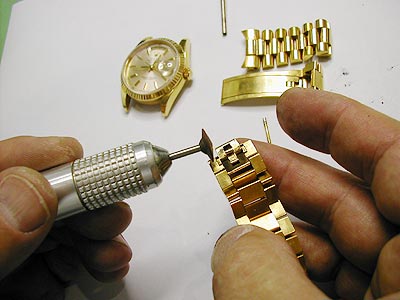 and polishing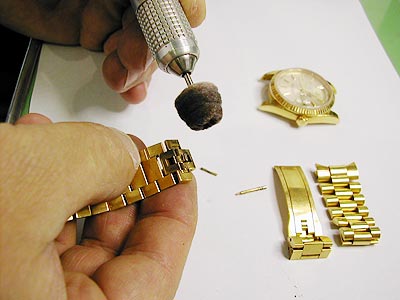 new end piece welded to bracelet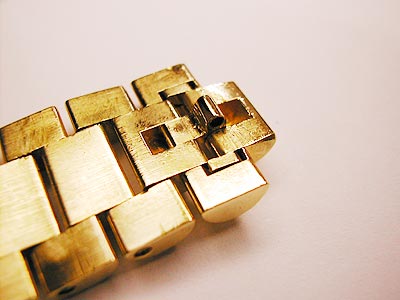 more 'fine tuning'
new gold pin, checking for size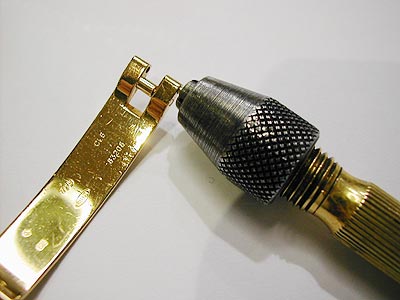 and finally assembled bracelet. Total repair time: 2 hours.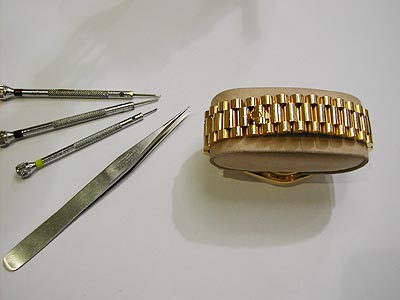 Golf anyone?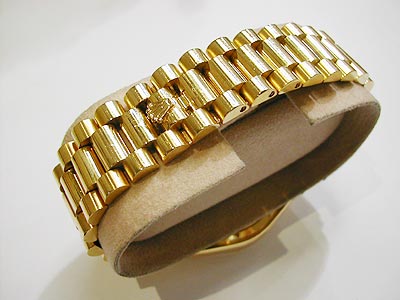 [Q]: Does Rolex offer repair service for 18K gold watch bracelets?
Rolex Switzerland does offer bracelet refurbishment service for all 18K models. A few months ago, I was quoted $A15K for a new Presidential bracelet and about $A6K for complete refurbishment with turnaround time of 6 months.
I have seen quite a few 20-30yrs old bracelets after they were refurbished by Rolex, and I have to say they look stunning. However in my opinion, refurb. is only a good choice if you intend to hang onto your watch (sentimental reasons etc). Otherwise, a trade-in toward a new model is usually a better and cost effective solution.
[Q]: Is it safe to assume that a SS model, (sports, datejust, etc) would have come through this unscathed?
Maybe not unscathed, but would definitely better withstand the same impact with far less plastic deformation (permanent change in shape without fracture, resulting from the application of sustained stress beyond the elastic limit). If I am to play golf, my golfing watch of choice would be a plastic Swatch :-)